Review: Blair Witch 2
by raven, 2001-01-24 19:43:18. No #669.
They should really drop the 2 after the title of this flick cause as far as i could tell this was no sequel. This movie was not too bad in the sense that the gruesome subliminal bits and naked chicks/guys had priority over the story line. Compared to Blair Bitch one (which u really shouldn't do cause they r totally different) this used more effects rather than one's imagination and a hand held camera. I dont know abt u but i was not impressed with Miss Wiccan's lines. Actually she gave me the shits until i saw her naked and straddling a skull, then i thought "yeah she aint so bad after all". I think that she kinda went on too long how everyone mistakes Wiccans for evil ppl- jesus i dont know any evil Wiccans bah ha ha ha . According to friends, the "gotho" was worth checking out too - i agree !! This wasn't a terrible story but i just got the feeling it was running in circles....was there really a Blair witch legend ? or was it mass delusions? The funny thing is that u c this movie the way the kids c it and only at the end do u c it the way it happened ,if it actually happened that way. As far as i gather the movie legend of the Blair Witch is that a townslady believed to be a witch was dragged out of the town and tied to a tree left for dead, then all the bad little boys from the town came to c her body and once they discovered she was still alive they let their viscous dogs attack her and then placed their hands in her blood and pressed it on her body. They untied her and rapt the rope around her neck and apparently she died. But being a witch she didnt die and got a guy called Rustin Parr to kill the 7 children or something like that (Rustin Parr's place is where the guys sit and smoke all nite and talk of the legend). Now if im wrong please correct me..id like to know the entire legend (as fake as it is). I just dont think it was clearly explained in either movie that i can remember. Anyway i think this one can wait for video but i do havta say that i really liked the way it had an old school horror feel to it.
Comment by snafu on Thu Jan 25 11:38:26 EST 2001 ...
it wasn't that hard to understand. But: How come the hermit's house was an actual house in BW1 but it's just foundations in BW2? It got me thinking too, what was fake, the tapes or their memories? i had trouble sleeping when i got home, i woke up and thought i saw k8 kneeling above my head :) i prefer movies like this too the typical "psycho in a mask with a knife jumping out of closets" type of horror movie. i'd probably give it 2.5
Comment by snafu on Thu Jan 25 11:49:28 EST 2001 ...
hey max,
how come the comments for a review require html [for a new line paragraph etc] and are placed on the main page instead of a link?
When i was reading raven's review i was like "damn! take a breath, a new paragraph would be good about now.." then i posted my reply. doh!
Comment by max on Thu Jan 25 15:06:33 EST 2001 ...
re swut: i can't remember - it's all very complicated and spagettified - and old! i wrote all the swut code at alcatel in my spare time.
re blair witch 2: what has the title 'book of shadows' got to do with the movie? i mean - what book of shadows?
o yeah, just bought a colour marv for 24.20$ - u betcha!
Comment by snafu on Fri Jan 26 13:45:13 EST 2001 ...
yeah, there were a few references to the 'black book' or something. it had a pick of the witch in it, but it's not like it was a major plot device deserving to have the movie named after it.
Which marv did you get? the one i've got with the severed head, jerry can, hatchet etc etc?
Comment by snafu on Fri Jan 26 13:46:01 EST 2001 ...
and the award for longest ever swut page goes to.....
Comment by egg on Mon Jan 29 00:05:57 EST 2001 ...
this marv ...
Comment by snafu on Tue Jan 30 11:03:28 EST 2001 ...
cool, i thought it was this marv


wait, that's MERV [is it?]

Comment by egg at 2001-03-14 16:01:38
I just wanted to bring this thread to the top by posting some inane comment!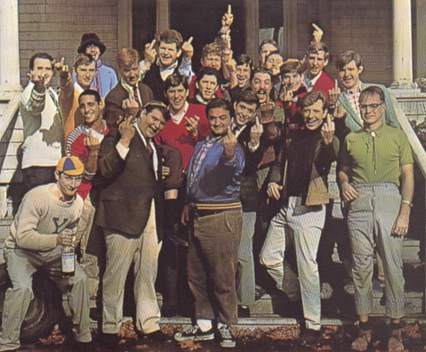 Thread closed.